TJ Class of 1965
- Richmond, Virginia -

Visit "Thomas Jefferson High School Richmond Va Class of 1965" on Facebook and LIKE us!

Click here for the Tee Jay Vikings Fund website
The Tee Jay Vikings Fund is a charitable, non-profit 501(c)(3) organization EIN#(45-5164961) that focuses on philanthropic/financial support and interest in Thomas Jefferson High School scholastics, athletics, music, arts and science.
---
Updated Nov. 2022
and stories from classmates who served our Country
(Click on the link above)
---
Click on the link above to view "old" classmate news.
Richmond Times Dispatch - 11/09/2021
'The only thing that kept us in business': Richmond-area venues receive up to $22 million from grant program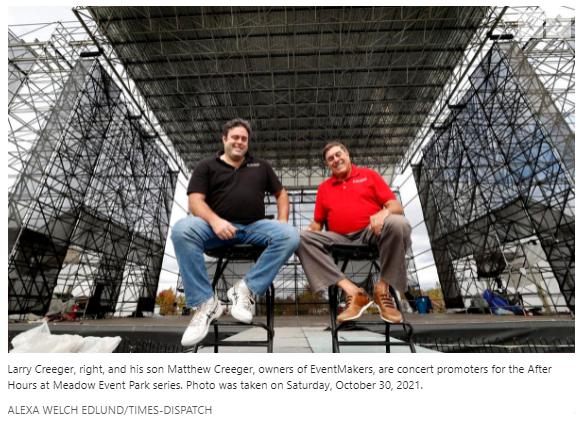 When the pandemic hit, EventMakers had to cancel its entire concert season at Innsbrook After Hours.

"We had no revenue whatsoever in 2020," Larry Creeger, president of EventMakers, said. "We had quite a few lease agreements that had to be paid. Paying out $15,000 to $50,000 a month adds up in a hurry. Especially with no money coming in."

Many local venues – from music halls like The Broadberry to movie theaters like the Byrd Theatre – were in a similar boat.

In December of last year, Congress passed a $16 billion program called the Shuttered Venue Operators Grant to help those type of entertainment venues.

Since applications opened in April, $179 million has been awarded to 280 shuttered venues in Virginia, according to the latest report. Some Richmond-area venues have received as much as $4 million to as little as $5,000. In total, $22 million has gone to Richmond-area venues so far.

EventMakers USA received $2.57 million from the program, one of the largest grants for shuttered music venue operators in the Richmond area. EventMakers left their location at Innsbrook and started a new series at Meadow Event Park this year.

"The only thing that kept us in business was the grant money," Creeger said. "It cost us $750,000 to get from 2019 to 2021. I don't know what we would have done without the grant."
---
Classmates, Lost but not forgotten - click here
---
Posted since our 40th reunion - click here
If provided, obituaries may be viewed by clicking on the above link.
Bobby Coulter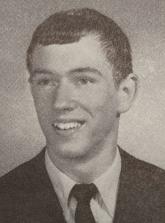 COULTER, Robert H. "Bobby" III, of Chesterfield, Va., passed away February 9, 2023, peacefully at Henrico Doctors' Hospital.

He was born in Richmond, Va. Bobby is survived by his brother, Joel Coulter (Susan) of Manassas, Va. He was preceded in death by his father and mother, Robert H. Coulter Jr. and Mary Coulter.

A Celebration of Life will be held for friends and family. Announcements and guestbook are available at affinityfuneralservices.com.

Published by Richmond Times-Dispatch on Feb. 26, 2023.
---
Arthur Cannon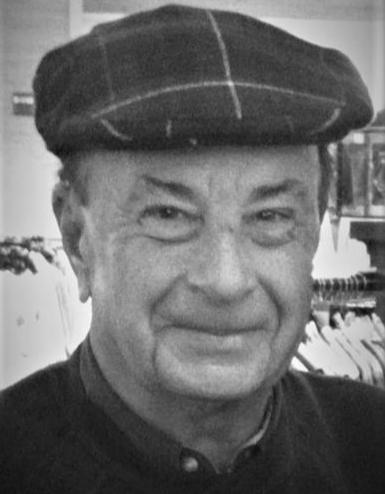 Arthur Middleton Cannon II

December 12, 1946 - May 16, 2022

Arthur Middleton Cannon died peacefully on May 16, 2022, in Boca Raton, FL, at the age of 75. He was a loving and beloved father and grandfather.

Arthur was born in Richmond, VA, to Edmund Cannon and Roberta Cannon (Winfrey). He moved to Boca Raton in 1974.

Arthur is predeceased by his sister Henrietta "Penny" Hodge and is survived by daughter Courtney Cannon, granddaughter Kaitlyn Palmer and grandson Jackson Palmer, and son Andrew Cannon.

Arthur was a gregarious man, getting to know and befriending those from all walks of life. He enjoyed anything social - from sporting events, concerts, and business meetings to charitable events. Next to his family and friends, Arthur loved the beach - especially near Red Reef Park in Boca Raton.

Service and celebration to be held locally at a date to be determined, followed by his interment at Hollywood Cemetery in Richmond, VA, in December.

Memorial donations may be made in Arthurs's name to the Unitarian Universalist Fellowship of Boca Raton.

Published by Sun-Sentinel on May 20, 2022.
---
Sally Jordan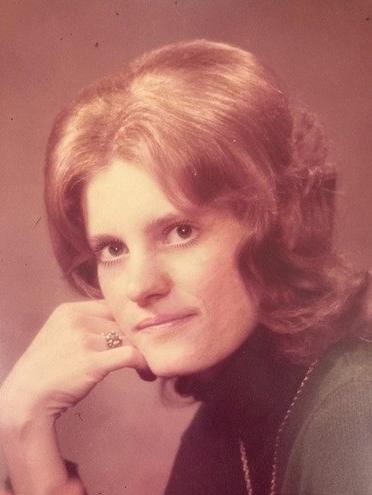 JORDAN, Sally Pitts, 75, passed away peacefully with family by her side on January 2, 2023. She was born in Richmond to the late Russell W. Jordan Jr. and Dorothy Pitts Jordan. Sally graduated from Thomas Jefferson High School. She completed her undergraduate studies at UNC Greensboro and received her graduate degree in medical technology from VCU. She was a lifelong member of Centenary United Methodist Church.

Sally spent her entire 40-year distinguished career at the microbiology lab at St. Mary's Hospital in Richmond. She approached life independently with determination and grit. "When Life gives you lemons, make Lemonade," and as her good friend Joan says, "Sally makes great Lemonade!" Sally loved her friends and family dearly. She was an avid baker who enjoyed preparing treats for others, and she never missed sending a birthday card out to those she knew. Sally also had a special place in her heart for wildlife, with a daily priority to feed the birds. She spent many hours online viewing her critter cams.

She was predeceased by her sisters, Barbara McGovern and Judy Jordan; and her brother, Russ Jordan. She is survived by her sister-in-law, Andrea Jordan; two nephews, Rusty Jordan of Richmond, Va. and Tom Jordan of Boulder, Colo.; two nieces, Ann Rowell of Little Rock, Ark. and Peggy Davidson of Marietta, Ga.; and many great-nieces and nephews. One of her loves was her 17-year-old cat, Grace Kelly.

Several dear friends helped Sally through her life journey including, Dr. Joan Shumaker, Debbie Bare, Ree Ellis and Chris Greene. The family would like to thank the staff at Bon Secours Emergency Center, Short Pump, for their kind and compassionate care for Sally during her final hours.

A funeral service will be held at Centenary UMC, in Richmond on Monday, January 9 at 11 a.m., with interment to follow in Scottsville Baptist Church, Scottsville, Va. at 2 p.m.

In lieu of flowers, donations in Sally's memory may be made to Centenary UMC, 411 E. Grace St., Richmond, Va. 23219 or The Wildlife Center of Virginia, P.O. Box 1557, Waynesboro, Va. 22980.

Published by Richmond Times-Dispatch on Jan. 6, 2023.
---
Steve Wheeler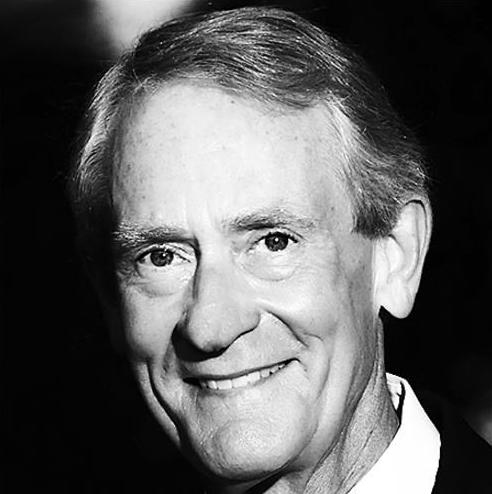 WHEELER, Steven Steven Earl Wheeler, beloved husband, father, and grandfather, passed away on November 30, 2022, at 75 years of age in his home on Spring Island, South Carolina. To the end, Steve captained his own ship, tacking into headwinds and cross currents and defying the odds. He will be remembered for his personal drive and quick wit, love for his family, friends and country, and most of all, as a relentless learner with a vast mastery of topics broad and deep. Steve was born February 8, 1947, in Lafayette, Indiana, to June Bertolet Wheeler and Floyd Earl Wheeler, and was raised in Richmond, Virginia, the eldest of four children. He received a BS in Engineering Science from University of Virginia in 1969, a master's degree in Nuclear Engineering from University of Michigan in 1970, and an MBA from Harvard Business School in 1972. Following business school, Steve joined Morgan Stanley as an investment banker. It was there that he developed a keen interest in real estate investment and financing that propelled his 50-year career during which he served as Managing Director and co-head of all real estate activities for Morgan Stanley; CEO of First Winthrop Corporation, a national real estate syndication firm; Executive Vice President of the Bank of New England Corporation; CEO of Copley Properties, Inc., a publicly traded real estate investment trust; and Chairman and CEO of John Hancock Realty. He was also a principal of Hall Properties, Inc, a Boston-based real estate development and property management firm and served for many years as a director of HFF, Inc. and Anika Therapeutics, Inc., publicly traded companies in real estate financing and medical devices respectively. Steve is survived by his wife, Sally Wheeler; as well as his former wife, Paulette Kempfer; and their children, Justin, Carter, Garrett, and Brooke; his former wife, Martha Wheeler; and their children, Gates and Cameron; and 11 grandchildren, who were lucky to learn about hard work, the importance of education, and the joys of family on visits with their grandfather in South Carolina. A celebration of Steve's life will be held on Spring Island in February. In lieu of flowers, the family suggests memorial donations to the Alzheimer's Association (P.O. Box 96011 Washington, DC 20090), or the Media Research Center (1900 Campus Commons Drive Suite 600 Reston, Virginia 20191). Anderson Funeral Home

Published by Boston Globe from Dec. 21 to Dec. 22, 2022.
---
Jo Rita SAVAGE Earl's husband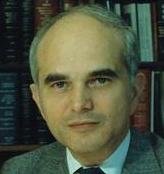 EARL, Marshall Holmes, Jr., son of Marshall Holmes Earl Sr. and Virginia San (Earl) Peter, was born August 5, 1942 in Ocala, Fl and died July 29, 2022 in Richmond, VA. Marshall graduated from Woodberry Forest School, Summa Cum Laude and obtained the highest standing in his class; attended Princeton University graduating Magna Cum Laude; and earned a JD from Harvard Law School. He was proud of his military service as a First Lieutenant, Asst. Provost Marshall, 503d MP Co., Third Armored Division Europe.

After fulfilling his military obligation, Marshall joined the law firm McGuire Woods in 1969 and became a partner in 1974, focusing his legal practice on mergers and acquisitions, joint ventures, business law, corporate governance and corporate finance. Marshall was a brilliant strategist and negotiator. He handled some of the biggest deals in the country and was instrumental in starting the firm's offices in Brussels and Chicago. Marshall was a member of the American Bar Association and Richmond Bar Association, holding committee positions with each.

In his personal life, Marshall was known for his love and appreciation of music, art, and books. His lifelong passion was opera. He traveled extensively throughout the United States and Europe, usually focusing his attention on cities and regions centered around opera and museums. He was an early president of The Richmond Friends of Opera, and when that organization came under the umbrella of the Virginia Opera Association, he twice served as president of the Central Virginia Board and was on the Executive Committee. He also served on the Advisory Board of The Richmond Symphony. Marshall was also a voracious reader with a special interest in history. He often spent his free time exploring small, remote bookstores hunting for new discoveries to add to his extensive library.

He is survived by his beloved wife of 52 years, Rita Savage Earl; his son, Marshall Holmes Earl III; his daughter, Eleanor Taylor Earl Mikkelson; his son-in-law, Joseph Scott Mikkelson; his granddaughters, Ashley Taylor Mikkelson and Emma Katherine Mikkelson; his sister, Amelia Earl Reeves and nephews, John Boswell Reeves and Rabbi Frederick Holmes Reeves.

The family wishes to express heartfelt gratitude to the LVAD team and Heart Center at VCU/MCV Hospital, to his loving caregivers, Naomy Moreka and Yolanda Daley, and the many others who supported and assisted Marshall over the last several years.

A memorial service will be held at St. James's Episcopal Church, 1205 West Franklin St., at 11:30 a.m. on August 11, 2022. For those unable to attend, the service will be livestreamed on the church's website. In lieu of flowers the family requests donations be made to St. James's Episcopal Church's music program, Virginia Opera Association or The Richmond Symphony.

Published by Richmond Times-Dispatch on Aug. 7, 2022.

---
Cheryl SPORN Gross's brother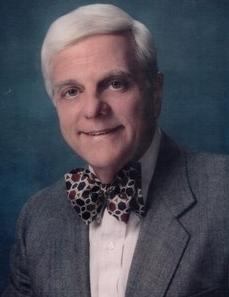 SPORN, Dr. I. Norman, 89, of Richmond, Va., passed away Thursday, June 2, 2022.

He was preceded in death by his wife, Patricia R. Sporn; son, David H. Sporn; and sister, Martele Wasserman.

Norman Sporn died surrounded by his loving family in his home of more than 50 years. He lived his entire life in Richmond and with his wide range of interests and talents, was often referred to as a Renaissance Man by his family and friends. He was a doctor, musician, mathematician, mechanic, tailor, tennis player, computer guru, photographer, traveler and sometimes a prankster. He was a pioneer of dialysis at Richmond Memorial Hospital and was a compassionate caregiver both in his medical practice and to every person who came into his orbit. He valued education above all else, had an inquisitive mind and was always learning, reading, educating and mentoring. He loved classical music and in 1985 was actively involved in settling the musicians' strike against the Richmond Symphony. He was a founding board member of the Virginia Holocaust Museum, a lifelong member of Beth El Synagogue and a frequent correspondent to the Richmond Times-Dispatch regarding local and national issues. Often the first thing he asked people was "did you vote?" His passion in his last years was serving as Program Director of the 5400 Club. In that role, he scoured Book TV, the History Channel and op ed articles regarding local and national issues to find speakers to invite to the 5400 Club meetings. When COVID struck, he was not deterred and organized webinars to continue the speaker series. This allowed him to engage nationally recognized speakers as well as local talent and increased the audience exponentially. He will be greatly missed by his family, friends and community.

He is survived by his wife, Barbara Goldberg; daughters, Ellyn Sporn Butler (Raymond), Karen Sporn Franco (Allan); daughter-in-law, Alisa Wang Sporn (David); sister, Cheryl Sporn Gross (William); eight loving grandchildren, their spouses and eight great-grandchildren.

Funeral services will be held 10 a.m. Tuesday, June 7, 2022 at Bliley's - Central Chapel, 3801 Augusta Avenue, Richmond, Va., followed by interment in Beth El Cemetery at Forest Lawn. Masks are required and carpooling is encouraged. A livestream of the service can also be found at www.blileys.com.

In lieu of flowers, memorial contributions may be made to Teacher Education Institute at the Virginia Holocaust Museum and the Alzheimer's Association.

Published by Richmond Times-Dispatch on Jun. 5, 2022.
---
Joel Brenner's mother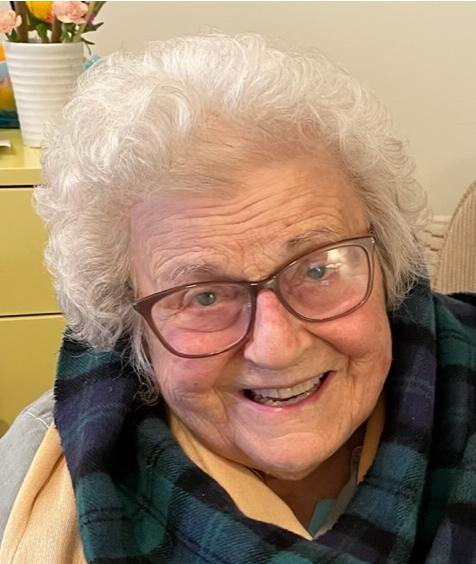 1922 – 2022
Edith Brenner died peacefully, aged 100, on April 23, from cancer. Long an active member of Congregation Beth Ahabah, she served on the board of the Beth Ahabah Museum and Archive, was a lifetime member of Hadassah, the Jewish women's charitable organization, and was active in the National Council of Jewish Women. Throughout her adult life, she was an active supporter of education, civil liberties, and the arts through the Virginia Museum of Fine Arts, Virginia Commonwealth University, the Richmond City School System, and the American Civil Liberties Union. In her late-eighties she became the president of her 185-unit condominium at 5100 Monument Avenue, a position she held into her nineties.

She was born Edith Cecile Grosberg in Ansonia, Connecticut on February 24, 1922, and was the youngest and last surviving of the five children of Harry and Rose Grosberg. In 1943, as the guest of her brother Sidney, she met Phillip Brenner of Richmond while attending a dance at the Pennsylvania State College of Optometry, as it was then called. They married on Bastille Day in 1946 and moved to Richmond, where Phillip established an optometric practice and where they raised three children, Joel, David, and Amy.

A child of the Great Depression, Edith went to work immediately after graduating from Ansonia High School and as a young woman had no opportunity for further study. At the age of 50, determined to pursue her education and annoyed at being the only adult in the family with no university degree, she enrolled in VCU, graduating in 1978 with a bachelor's degree in fine arts. Thereafter she worked as an undergraduate counselor at VCU for nineteen years and was admired for her skill in relating to young people of widely different backgrounds. She and Phillip later endowed a scholarship at VCU, the David R. Brenner Fund, now administered by the Richmond Jewish Foundation, for the benefit of a graduate of the Richmond Public Schools. She remained forever proud of having volunteered with the Committee to Save the Public Schools, which opposed resistance to the racial integration of public education in Virginia.

Edith had a gift for friendship and was a model for countless younger women, who admired her energy, determination, sharp mind, candor, and generosity of spirit. She was predeceased by her beloved son David and husband Phillip and is survived by her son Joel (Victoria Pope) of Dartmouth, Mass. and her daughter Amy (Scott Zucker) of Brooklyn, N.Y.; by her grandchildren Clara (Rafael Burde), Nathaniel, and Elya, by her great grandson Max, and by many devoted nephews and nieces. Burial in the Hebrew Cemetery of Richmond will be private. In lieu of flowers, donations may be sent to the David R. Brenner Fund, c/o The Richmond Jewish Foundation, P.O. Box 17128, Richmond, VA 23226. A memorial service will be held at Congregation Beth Ahabah, 1121 W Franklin St, Richmond, on Friday, May 6, at 2:00 p.m.

---
Joseph Bennett "Benny" Ivey, Jr.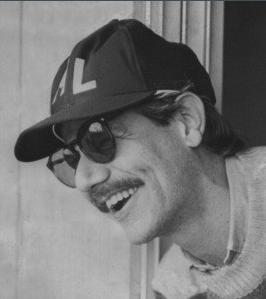 IVEY, Joseph Bennett, Jr., 75, passed away at his home February 26, 2022, after a short illness. Born on November 25, 1946, Benny was the son of the late Joseph Bennett Ivey and Jane Ivey Quick; and stepson of Evelyn Dixon Ivey and Louis Quick. He is survived by stepsisters, Sandi Sykes and Cathy Sykes Davis (children, Catherine and Jon Davis); and cousins, Mary Sharon Wayne and Sandy Ivey Harrell. He was a devoted owner of the late Lois, his beloved pug. Benny attended Thomas Jefferson High School and studied art at Virginia Commonwealth University. His most extraordinary childhood adventure was a year-long trip around Europe at age 12 with his great-grandmother, Bobbie Shelton Spraggins. In the working world, he traveled for an international cosmetics company; he sold men's fragrance at the downtown Thalhimers; he worked for India Bazaar, The Main Line hair salon, the Richmond Nursing Home and the Richmond Police Headquarters where he staffed the information desk with great style and flourish. What endeared Benny to friends and family were his sharp and often irreverent wit, his ability to remember minute details that made his stories come alive and his kindness and generosity. He had a penchant for shopping and dancing in grocery aisles with friend Sharon Williams Johnson, had distinctive penmanship and he baked a mean lemon chess pie (adding a bit of corn meal was his secret). The fun he always brought to any visit or occasion and his lively presence on Granite Ave. will be greatly missed. Sincere thanks to Bon Secours Hospice nurses and his expert caregivers for their compassionate care: Vonda Cosby, Jean and Dennis Wright, Yvonne Lawson and Lucille Mabry. A graveside service will be held Thursday, March 3, 2 p.m. at Westhampton Memorial Park. Benny loved hats so feel free to wear one in his honor. If you would like to make a donation in Benny's memory, please give to your favorite animal rescue organization.


Published by Richmond Times-Dispatch on Mar. 2, 2022.
---
Charles Preston Marks, Jr.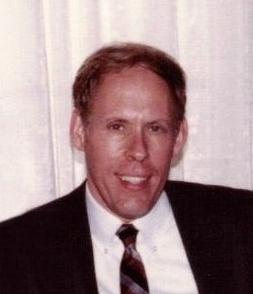 MARKS, Charles Preston, Jr., succumbed to Lewy Body Dementia on Friday, February 18, 2022, at his home in Midlothian, Va. Born on December 6, 1946 in Norfolk, Va., he was the son of Margaret Peek Marks and Charles Preston Marks. The family moved to Richmond in January 1953. In his early teens, Charles became interested in ham radio. Later he obtained a First Class Radiotelephone license, which allowed him to work as a transmitter operator for WRVA Radio during his college summers and holidays. Upon graduation from Randolph-Macon College, he began his career with computer manufacturers as a systems analyst supporting sales – including many happy years with Tandem Computers.

Charles is survived by his wife of 50 years, Kathleen Hill Marks; their two daughters, Anne Yates Marks and Elizabeth Preston Marks; their granddaughter, Amelia Hill Marks; his sister, Margaret Marks Boehm and her husband, Frederick Traver Boehm; nieces and nephew, Catherine Boehm Miller, Elizabeth Watt Boehm and Traver Harrison Boehm; and a great-nephew and great-niece. He also leaves behind a dear circle of college friends and their spouses - a family of the heart.

A memorial service will be held at his home church, First Presbyterian Church, 4602 Cary Street Road, on Friday, March 4, at 2 p.m. Livestream link: https://youtube.com/fpcrichmond. The family will greet friends after the service. Masks are required in the church. A private burial will be held in Hollywood Cemetery. If you wish, contributions may be made in Charles's name to Randolph-Macon College or the Lewy Body Dementia Association, in lieu of flowers.


Published by Richmond Times-Dispatch from Feb. 26 to Feb. 27, 2022.
---
For Older Obituaries, Click Here
*******************************
TJ Class of 1965 only
If you are not receiving emails from us from time-to-time [last one sent February 27, 2023, we probably do not have a valid email address for you. Please send us your new email address.

...be sure to include your name in 1965!
or
Classmate Information Update Form - click here
List of Classmates We Need to Locate - click here
---
Become a TJ Class of 1965 Benefactor - click here
View current list of Benefactors - click here
---
201

7

We did it!...Again...

"Class of 65 turns 70" Event

(

August 23, 2017)

Four Tops and Temptations

at Innsbrook After Hours

Music, friends, food, and more (6:00-10:00 PM)

-----------------------------------------------------------------

Click here or on the image below to be redirected to:

Innsbrook After Hours Home Page

---
2015
We did it!


Read and/or listen to Ned Hood's toast to the Class of 1965 - click here

***Class Photo by Classmate John Henley***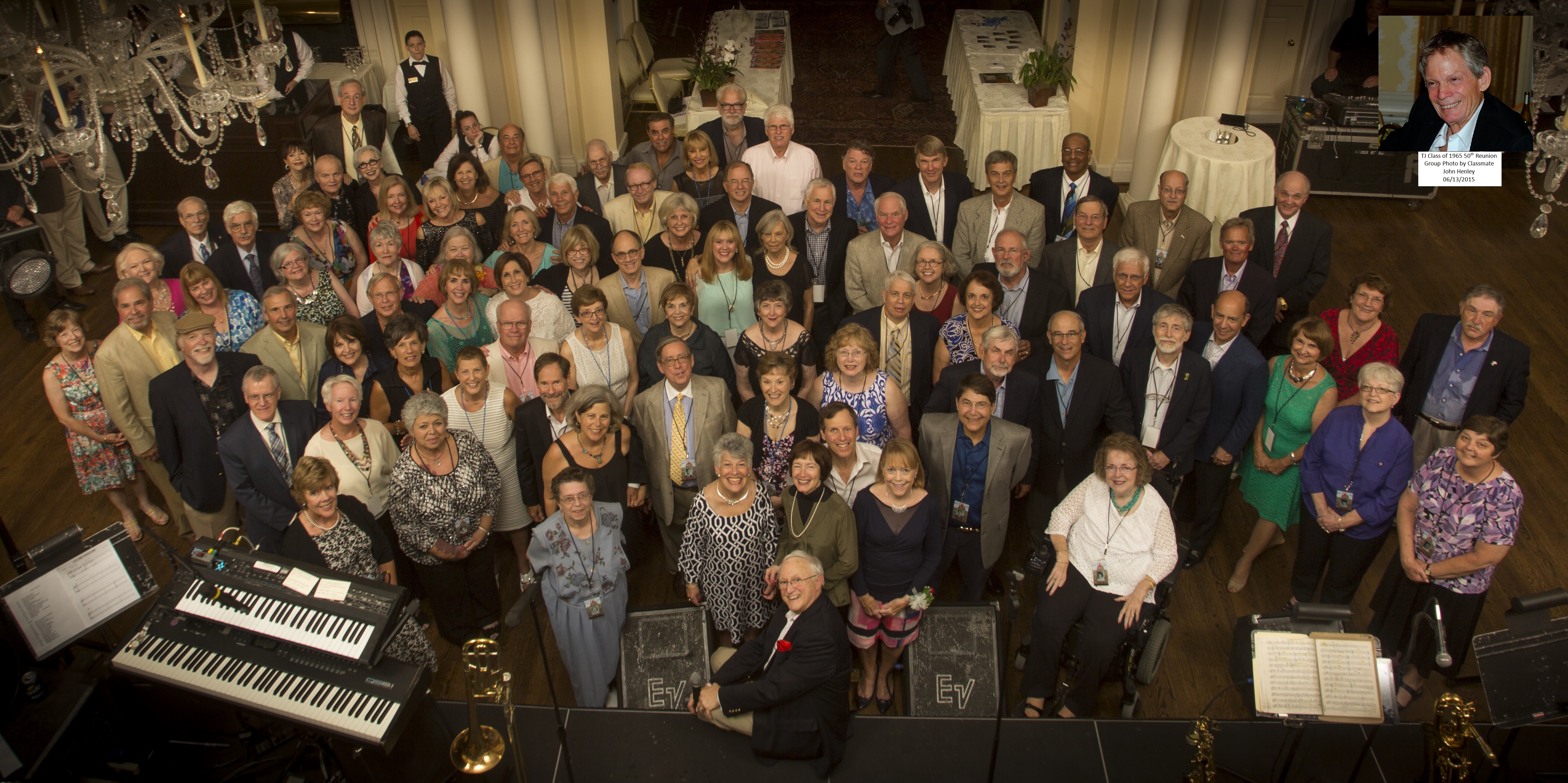 Click on picture "KEY" below to see names: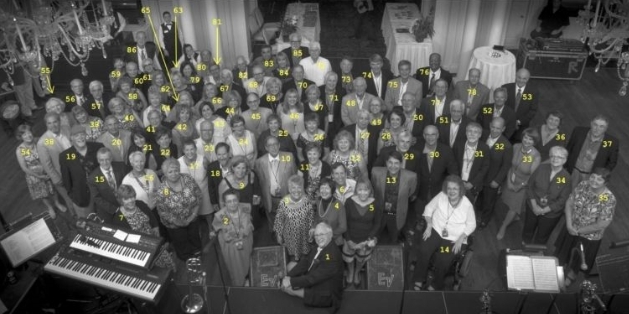 Click here for original reunion details
50th REUNION - JUNE 12 - 14, 2015
Original Invitation and RSVP - for PDF - Click here
---
201
2
"65 turns 65" Party
(Held June 30 and July 1, 2012)
Original Invitation <-- click here
Pictures from the party <--click here
(If you have more - send them to us)
---
2010
45th Reunion
(Held October 1st - 3rd, 2010)
Click here for Reunion details
Click here to see who attended
---
2007
"65 does 60" Birthday Party
(Held April 28, 2007)
Original Invitation <-- click here
Pictures from the party <--click here
(If you have more - send them to us)
---
2006
"SWEET MEMORIES" DISTRIBUTION PARTY- click here
(Held February 25, 2006)
---
2005
( Held October 28th, 29th, and 30th, 2005)
---
1985
---
REUNIONS
Thanks to our "historian" [Ned Hood] we have added many pictures from our 20th reunion (1985) and our 40th reunion (2005).
Check them out here:
(click on selection below)
---
---
***Java may be needed to activate some of the buttons/bars***
You can download Java for free at http://www.java.com/en/download/
---
---
ARCHIVES
---
(Click the above link to view older articles not on Homepage)
---
Photos and Comments from Classmates - click here
(Last updated 07/14/2017)
---
TJ - Then and Now - click here
---
Memory Lane - Selected 1965 yearbook pictures - click here
---
"forty65" Archives - click here
---
---
Memorabilia Store - click here
---