TJ Class of 1965
- Richmond, Virginia -

Visit "Thomas Jefferson High School Richmond Va Class of 1965" on Facebook and LIKE us!

Click here for the Tee Jay Vikings Fund website
The Tee Jay Vikings Fund is a charitable, non-profit 501(c)(3) organization EIN#(45-5164961) that focuses on philanthropic/financial support and interest in Thomas Jefferson High School scholastics, athletics, music, arts and science.
---
Updated Nov. 2022
and stories from classmates who served our Country
(Click on the link above)
---
Click on the link above to view "old" classmate news.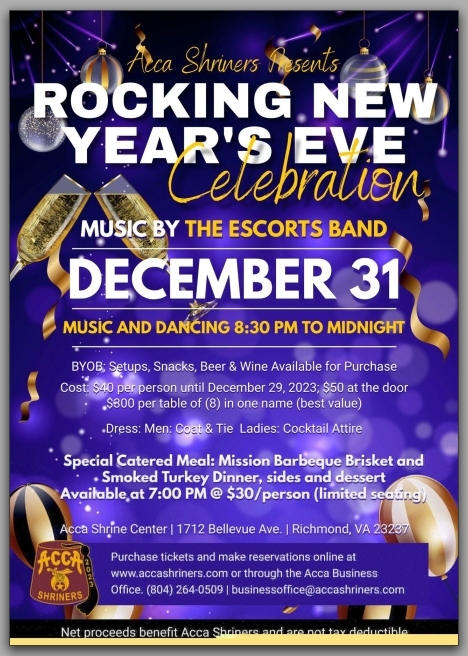 ---
Classmates, Lost but not forgotten - click here
---
Posted since our 40th reunion - click here
If provided, obituaries may be viewed by clicking on the above link.
Dennis O'Toole - Teacher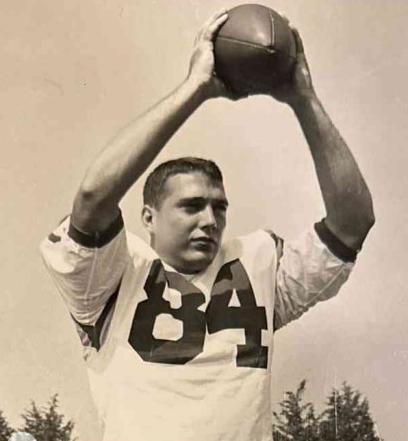 1941 – 2023

"You should write your own obituary and then try to figure out how to live up to it."

- Warren Buffett

While we doubt Dennis knew that quote, he intuitively lived up to it. He lived a charmed life.

Born in Monessen, a small steel town in Western Pennsylvania, Dennis was raised by his mother and his grandmother who, along with his younger brother, Terry, encouraged him to do big things. A good athlete growing up, he lettered in both football, volleyball and baseball at Monessen High School where he eventually was named to the Monessen High School Sports Hall of Fame. In his senior year, Dennis was offered and accepted full football scholarship to the College of William and Mary.

While at William & Mary (1958-1961) after being red-shirted his freshman year, Dennis was a four-year starter at Defensive End and was named team captain in his senior year and was named to the Southern Conference All Academic Team. By far the biggest thing to happen for Dennis at William & Mary was in his senior year at a packed game against the University of Virginia at Scott Stadium in Charlottesville, Dennis intercepted a pass and ran it back 88 yards for a touchdown. A high school senior was in the stands that night, Deborah Shea (Debbie), and they were destined to meet the next fall at William and Mary. They were married the following year.

After college, Dennis and Debbie moved to nearby Richmond Virginia where he had accepted a job teaching Government and Economics at Thomas Jefferson High School (TJ). While at TJ, in addition to teaching, Dennis coached football, tennis and became the first coach of the newly created soccer team (the latter two he had never played before becoming a coach and bought books on each sport to understand the rules). The TJ Tennis team went on to win the State Championship during his time at TJ, and his exposure to tennis as a coach ignited his lifelong love of tennis, which he played competitively (some say obsessively) and watched nearly as competitively, attending, with Debbie, all four "Majors" (Australian Open, Wimbledon, French Open and US Open) multiple times. He loved to watch and root for Rafael Nadal.

While at TJ, Dennis was working toward a master's degree in business from Richmond Professional Institute, now Virginia Commonwealth University (VCU) . His Economics professor, R. Pierce Lumpkin offered him a position as an Economics instructor on the condition that he would obtain his Ph.D. During that time, he got to know the Dean of the Business School, Dr. J. Curtis Hall who became his mentor, a very important person in his life as well as a dear friend. That friendship lasted until Dr. Hall's death. Dr. Hall offered him a stipend to work toward his Ph.D. on the condition he agree to return to VCU to teach for 2 years upon completion of his degree.

He earned his Ph.D in Economic Education in 1970 from Ohio University and returned to Richmond and VCU, where he would remain for the rest of his 40+ year career as an academic and administrator, eventually retiring in in 2005 and then again in 2016. While Dennis served in several roles at VCU including Associate Dean for External Affairs, executive Director of the Virginia Council on Economic Education and Faculty Advisor to the Executive MBA . His love was teaching, and he would often say that he never worked a day in his life because he loved what he did. We should all be so lucky.

During his long career at VCU, Dennis was active with many areas of the university, but his great passion was for VCU Basketball, where he and Debbie were 40+ year season ticket holders and would often travel to out-of-town tournaments with the team. Dennis was a fan of all of the players, too many great ones to name, but if asked to pick a few of his very favorites Calvin Duncan, Ed Sherod, Eric Maynor, Kendrick Warren and Mo Ali Cox would be near the top.

After retiring from full time teaching, Dennis continued to teach economics at CIMBA, a consortium of American Business schools in northern Italy. While Dennis was busy teaching, Debbie was tour guide for their many visitors and fell in love with Venice, her favorite city. During their semesters in Italy, VCU made its magical run to the Final Four in 2010-2011 VCU Basketball season, and, despite frantic efforts to try to fly home for the games, they were forced to watch VCU's miraculous march to the NCAA Final Four at odd hours of the night on a spotty internet connection and a Slingbox DVR. Their children enjoyed using their parent's tickets to attend VCU's march from Dayton, Ohio, San Antonio and eventually, Houston for the Final Four.

Dennis is survived by his wife Deborah, his brother Terry, his four children, Timothy (58) and his wife Shana, Terrence (56) and his wife Jeannie, Patrick (54) and his wife Melissa and erin (45) and her husband Andy and their six grandchildren Hamilton, Madeleine, Kaleigh, Emily, Ciara and Katherine. Sisters-in law : Nancy O'Toole , Gail Shea, Dorothy Shea and Mira Shea and ten nieces and nephews.

A reception (Irish Wake) for family and friends of Dennis will be held at VCU's Siegel Center's on Sunday October 22nd from 2-5 PM. In lieu of flowers, the family requests donations to the Deborah and Dennis O'Toole Scholarship for the VCU Tennis Program. (support.vcu.edu/give#home. Once on that page hit Search, Unit Category = "VCU Athletics" and under fund type "Dennis" and this fund will come up. Another great option that Dennis enthusiastically supported was the World Central Kitchen (donate.wck.org/team/531076).
---
Arlene White WANDERER Ott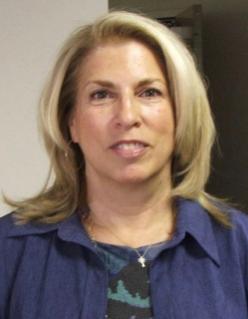 AUGUST 15, 1947 – SEPTEMBER 5, 2023



Arlene White Ott passed away on September 5, 2023 after a brief battle with cancer. Arlene is survived by her children, Isis Wanderer (Scott Melzer) of Huntley, IL; Christopher Ott (Heather) of King, NC; grandchildren Robert, Tyler and Hadden of King, NC; and sister Dale McDermott (Brian Matt) of Riva, MD.

Arlene was born August 15, 1947, in Richmond, VA, to parents Frederick and Ida Wanderer. She attended the University of North Carolina at Chapel Hill, then moved to Colorado in her early twenties.

Colorado became home to Arlene who never left the area after settling in Boulder. She built a successful lifelong career in automotive sales, working for several dealerships. Most notably, Arlene enjoyed great success at Stammler Porsche Audi, where she was a top sales performer for Audi, nationwide, year after year.

Arlene had many interests including her great love for dogs, listening to live music at small intimate venues, and taking long drives through Colorado's beautiful mountains. She was also a favorite resident in her neighborhood, to other daily walkers and their canine pals, as she always took a bag of dog treats on her daily walks, and generously handed treats to every dog she encountered along the way.

Arlene was beloved to her family and her friends. In lieu of flowers, her family requests donations in her memory, be made to Best Friends Animal Sanctuary (bestfriends.org) to help dogs and cats. A memorial/ celebration of Arlene's life will be held Saturday, October 14, from 2 to 4 pm at the Gate N' Green clubhouse on 13405 Main St. in Broomfield, CO. Please contact her daughter, Isis Wanderer, for the code to enter through the community's gated entrance.
---
Roger Woodford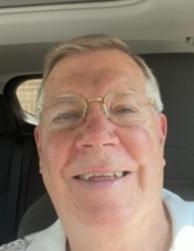 December 1, 1946 - May 27, 2023

Mr. Roger Woodford of Hazel Green went to be with the Lord on Saturday. He was 76. Mr. Woodford had served in the United States Army and had been employed in the insurance industry.

Roger was simple-hearted, honest and selfless. He didn't need much and never asked for anything. He only wanted to help others. Everyone knew they could call him and he would do anything for them. Not only would he help, he would make sure to crack a few jokes to make you smile. He loved everything from classic cars, beautiful beaches, a cold Coors Light and Hokies football. Most important to him and what he loved most were his friends and family including, and most importantly, his wife Shirley.

He was preceded in death by his parents, Ira & Laura Roop Woodford.

Surviving family members include his wife, Shirley Patrick; His son and daughter-in-law, Ryan & Katie Woodford; His step-son and daughter-in-law, Steve & Pam McLendon; His step-son, Darren McLendon; His step-son, Shane Patrick; His step-daughter, Stephanie Scarborough; His granddaughter, Carson Woodford; His grandson, Cameron Woodford; His granddaughter, Emma Woodford; His step-grandson, Liam Johnson; His step-granddaughter Zoey Johnson. His dear long-term friend, Hugh Roach, and his dear friend Jim Cieslak and his wife, Susan.

The family will have private services to celebrate Mr. Woodford's life. Burial will follow and will be in Charity Cemetery.
---
Ralph Gowen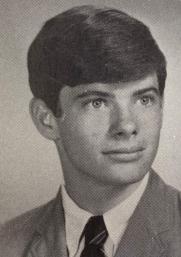 Ralph Bennett Gowen, 75, of Richmond, Virginia, passed away peacefully on April 19, 2023.

He will always hold a special place in the hearts of his family and friends. Those who knew and loved him will fondly remember him for his kind and thoughtful nature, his quiet humor, the strength of his character, and his love for children, animals, and sports, especially soccer.

Memorial services will be private.

In lieu of flowers, donations to honor his memory may be made to the Virginia Youth Soccer Association (VYSA).

Published by Affinity Funeral Service - Richmond Chapel on Apr. 24, 2023.
---
Judy GLASER Markowitz's husband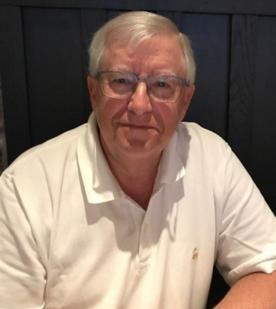 MARKOWITZ, Dr. Sheldon Michael, Our hearts are broken. Dr. Sheldon Michael Markowitz passed from our lives on Wednesday, April 26, 2023 at Beth Sholom Home. He was a devoted son, husband, father, grandfather, physician, academic, administrator, soldier and friend.

Sheldon attended the University of Richmond where he was a member of the Phi Beta Kappa Society. All of his medical and microbiology training took place at the Medical College of Virginia (MCV), now Virginia Commonwealth University (VCU) Medical Center.

After two years of residency in internal medicine at MCV, he spent another two years at Fort Riley, Kansas (Home of the "Big Red One"), where he earned the rank of major before returning to MCV. While at MCV, he completed his infectious diseases fellowship and was awarded a Master of Science in microbiology. Sheldon was appointed assistant professor of medicine in 1976 and worked his way through the ranks both at MCV and McGuire Veterans Hospital, to become a Professor, the Chief of Infectious Diseases, and the Chief of Medicine. For the final seven years of his career at McGuire Veterans Hospital, he served as the Chief of Staff. In 2006, he became Professor Emeritus. Sheldon published numerous articles and chapters in medical journals and was a member of many professional and honorary organizations. Throughout his career, he received awards of appreciation for his dedication to his profession.

He adored his friends dearly and his pride and joy was his family. He was preceded in death by his parents, Evelyn Snyder Markowitz and David Markowitz. He is survived by his wife of almost 55 years, Judith Glaser Markowitz; his children, Juliet K. Markowitz (Mark Levin), Scott A. Markowitz (Ayturk) and Erin L. Beatson (Aaron); his precious grandchildren, Emma Johnson and Austin Levin, Ada and Kaya Markowitz and Lily and Maddy Beatson; his brothers, Steve (Pat) Markowitz and Dr. Michael (Alison Graves) Markowitz; and his adorable nieces, nephews and the "greats".

Funeral services will be held on Friday, April 28, 2023 at 11 a.m. at Bliley's on 3801 Augusta Avenue and will be followed by a graveside ceremony at Beth Ahabah's Hebrew Cemetery at 4th and Hospital Streets. Sheldon's memory may be honored by a contribution to Bon Secours Hospice, Beth Sholom Home, Congregation Beth Ahabah or any veterans organization.


Published by Richmond Times-Dispatch on Apr. 28, 2023.
---
Kathy MAPP Waugaman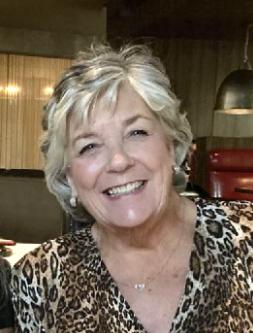 Katheryn Mapp Waugaman
Aug 05 1947 - Mar 23 2023

https://www.turrentinejacksonmorrow.com/obituaries/katheryn-mapp-waugaman

After college, Kathy moved to Virginia Beach where she followed in her mother's footsteps and began her career in education as an elementary school teacher. This is also where she met her husband, Don, of nearly 20 years.

After the births of Wes and Maggie and several moves, Kathy's family made Plano, Texas their forever home. During these years, she dedicated much of her life to being an involved and supportive mother to her children. She was a loved and devoted member of the Reformed Church in Plano (RCP) where she formed many lifelong friendships. Later, Kathy returned to elementary education as an ESL teacher in Plano ISD where she remained until her recent retirement.

Kathy had many hobbies; some of her favorites included reading, playing bridge and canasta, and cheering for her Dallas Cowboys. However, she was most passionate about spending quality time with her friends and family. Kathy loved her friends to the core and enjoyed any time she had with them, whether it be sitting around the card table, traveling cross country to visit with lifelong friends, or just catching up over lengthy phone calls. Family meant the world to Kathy. From sitting on the sidelines rooting on her grandchildren, playing games and decorating Christmas cookies, relaxing beachside, to her most recent vacation spent at Rocky Shore in Maine making the most beautiful lasting memories. That is what life was truly all about to Kathy.

Kathy was affectionately known as many names by her loved ones: Kathy, Mom, Grammy and Aunt Kakie.

Kathy is survived by her son, Wes Waugaman and wife, Lindsay of Sunnyvale, Texas; daughter, Maggie Calagna and husband, Nick of Friendswood, Texas; grandsons, Cole and Jack Calagna; granddaughters, Charley and Joey Waugaman; sister, Peggy Thacker and husband, Al Insley; nephew, Stephen Thacker and wife, Debbie; niece, Anne Hallett Sarazin and husband, Hank; great nieces, Sydni, Riley, and Sam Thacker; Devon and Kayla Sarazin.

She was preceded in death by her parents, Hallett Wales Mapp and Itasca Mapp Waters.

A celebration of Kathy's life will be held at 1:00 p.m., Tuesday, April 11, 2023 at Legacy Church, 5333 Independence Pkwy, Plano, Texas. Following the service there will be time to visit with family and friends at the church.

Kathy was known for her hospitality and generosity, so in lieu of flowers, please make a donation to a cause close to your heart.

Celebration of Life
04/11/2023
1:00 p.m.
Legacy Church
5333 Independence Pkwy, Plano, Texas
---
Bobby Coulter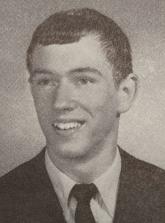 COULTER, Robert H. "Bobby" III, of Chesterfield, Va., passed away February 9, 2023, peacefully at Henrico Doctors' Hospital.

He was born in Richmond, Va. Bobby is survived by his brother, Joel Coulter (Susan) of Manassas, Va. He was preceded in death by his father and mother, Robert H. Coulter Jr. and Mary Coulter.

A Celebration of Life will be held for friends and family. Announcements and guestbook are available at affinityfuneralservices.com.

Published by Richmond Times-Dispatch on Feb. 26, 2023.
---
Arthur Cannon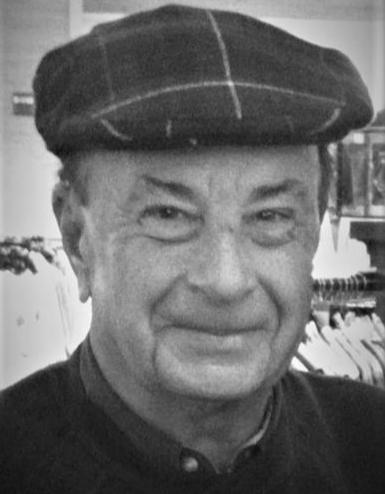 Arthur Middleton Cannon II

December 12, 1946 - May 16, 2022

Arthur Middleton Cannon died peacefully on May 16, 2022, in Boca Raton, FL, at the age of 75. He was a loving and beloved father and grandfather.

Arthur was born in Richmond, VA, to Edmund Cannon and Roberta Cannon (Winfrey). He moved to Boca Raton in 1974.

Arthur is predeceased by his sister Henrietta "Penny" Hodge and is survived by daughter Courtney Cannon, granddaughter Kaitlyn Palmer and grandson Jackson Palmer, and son Andrew Cannon.

Arthur was a gregarious man, getting to know and befriending those from all walks of life. He enjoyed anything social - from sporting events, concerts, and business meetings to charitable events. Next to his family and friends, Arthur loved the beach - especially near Red Reef Park in Boca Raton.

Service and celebration to be held locally at a date to be determined, followed by his interment at Hollywood Cemetery in Richmond, VA, in December.

Memorial donations may be made in Arthurs's name to the Unitarian Universalist Fellowship of Boca Raton.

Published by Sun-Sentinel on May 20, 2022.
---
Sally Jordan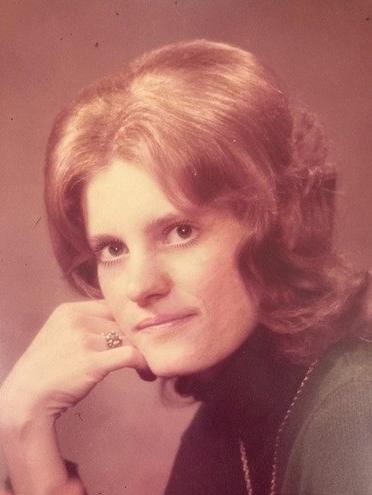 JORDAN, Sally Pitts, 75, passed away peacefully with family by her side on January 2, 2023. She was born in Richmond to the late Russell W. Jordan Jr. and Dorothy Pitts Jordan. Sally graduated from Thomas Jefferson High School. She completed her undergraduate studies at UNC Greensboro and received her graduate degree in medical technology from VCU. She was a lifelong member of Centenary United Methodist Church.

Sally spent her entire 40-year distinguished career at the microbiology lab at St. Mary's Hospital in Richmond. She approached life independently with determination and grit. "When Life gives you lemons, make Lemonade," and as her good friend Joan says, "Sally makes great Lemonade!" Sally loved her friends and family dearly. She was an avid baker who enjoyed preparing treats for others, and she never missed sending a birthday card out to those she knew. Sally also had a special place in her heart for wildlife, with a daily priority to feed the birds. She spent many hours online viewing her critter cams.

She was predeceased by her sisters, Barbara McGovern and Judy Jordan; and her brother, Russ Jordan. She is survived by her sister-in-law, Andrea Jordan; two nephews, Rusty Jordan of Richmond, Va. and Tom Jordan of Boulder, Colo.; two nieces, Ann Rowell of Little Rock, Ark. and Peggy Davidson of Marietta, Ga.; and many great-nieces and nephews. One of her loves was her 17-year-old cat, Grace Kelly.

Several dear friends helped Sally through her life journey including, Dr. Joan Shumaker, Debbie Bare, Ree Ellis and Chris Greene. The family would like to thank the staff at Bon Secours Emergency Center, Short Pump, for their kind and compassionate care for Sally during her final hours.

A funeral service will be held at Centenary UMC, in Richmond on Monday, January 9 at 11 a.m., with interment to follow in Scottsville Baptist Church, Scottsville, Va. at 2 p.m.

In lieu of flowers, donations in Sally's memory may be made to Centenary UMC, 411 E. Grace St., Richmond, Va. 23219 or The Wildlife Center of Virginia, P.O. Box 1557, Waynesboro, Va. 22980.

Published by Richmond Times-Dispatch on Jan. 6, 2023.
---
Steve Wheeler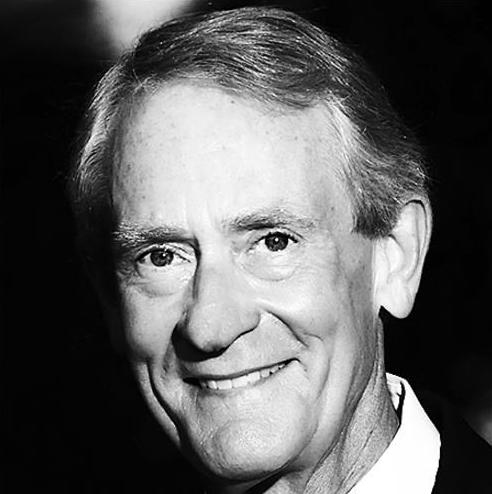 WHEELER, Steven Steven Earl Wheeler, beloved husband, father, and grandfather, passed away on November 30, 2022, at 75 years of age in his home on Spring Island, South Carolina. To the end, Steve captained his own ship, tacking into headwinds and cross currents and defying the odds. He will be remembered for his personal drive and quick wit, love for his family, friends and country, and most of all, as a relentless learner with a vast mastery of topics broad and deep. Steve was born February 8, 1947, in Lafayette, Indiana, to June Bertolet Wheeler and Floyd Earl Wheeler, and was raised in Richmond, Virginia, the eldest of four children. He received a BS in Engineering Science from University of Virginia in 1969, a master's degree in Nuclear Engineering from University of Michigan in 1970, and an MBA from Harvard Business School in 1972. Following business school, Steve joined Morgan Stanley as an investment banker. It was there that he developed a keen interest in real estate investment and financing that propelled his 50-year career during which he served as Managing Director and co-head of all real estate activities for Morgan Stanley; CEO of First Winthrop Corporation, a national real estate syndication firm; Executive Vice President of the Bank of New England Corporation; CEO of Copley Properties, Inc., a publicly traded real estate investment trust; and Chairman and CEO of John Hancock Realty. He was also a principal of Hall Properties, Inc, a Boston-based real estate development and property management firm and served for many years as a director of HFF, Inc. and Anika Therapeutics, Inc., publicly traded companies in real estate financing and medical devices respectively. Steve is survived by his wife, Sally Wheeler; as well as his former wife, Paulette Kempfer; and their children, Justin, Carter, Garrett, and Brooke; his former wife, Martha Wheeler; and their children, Gates and Cameron; and 11 grandchildren, who were lucky to learn about hard work, the importance of education, and the joys of family on visits with their grandfather in South Carolina. A celebration of Steve's life will be held on Spring Island in February. In lieu of flowers, the family suggests memorial donations to the Alzheimer's Association (P.O. Box 96011 Washington, DC 20090), or the Media Research Center (1900 Campus Commons Drive Suite 600 Reston, Virginia 20191). Anderson Funeral Home

Published by Boston Globe from Dec. 21 to Dec. 22, 2022.
---
Jo Rita SAVAGE Earl's husband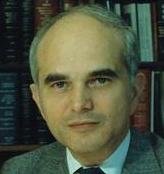 EARL, Marshall Holmes, Jr., son of Marshall Holmes Earl Sr. and Virginia San (Earl) Peter, was born August 5, 1942 in Ocala, Fl and died July 29, 2022 in Richmond, VA. Marshall graduated from Woodberry Forest School, Summa Cum Laude and obtained the highest standing in his class; attended Princeton University graduating Magna Cum Laude; and earned a JD from Harvard Law School. He was proud of his military service as a First Lieutenant, Asst. Provost Marshall, 503d MP Co., Third Armored Division Europe.

After fulfilling his military obligation, Marshall joined the law firm McGuire Woods in 1969 and became a partner in 1974, focusing his legal practice on mergers and acquisitions, joint ventures, business law, corporate governance and corporate finance. Marshall was a brilliant strategist and negotiator. He handled some of the biggest deals in the country and was instrumental in starting the firm's offices in Brussels and Chicago. Marshall was a member of the American Bar Association and Richmond Bar Association, holding committee positions with each.

In his personal life, Marshall was known for his love and appreciation of music, art, and books. His lifelong passion was opera. He traveled extensively throughout the United States and Europe, usually focusing his attention on cities and regions centered around opera and museums. He was an early president of The Richmond Friends of Opera, and when that organization came under the umbrella of the Virginia Opera Association, he twice served as president of the Central Virginia Board and was on the Executive Committee. He also served on the Advisory Board of The Richmond Symphony. Marshall was also a voracious reader with a special interest in history. He often spent his free time exploring small, remote bookstores hunting for new discoveries to add to his extensive library.

He is survived by his beloved wife of 52 years, Rita Savage Earl; his son, Marshall Holmes Earl III; his daughter, Eleanor Taylor Earl Mikkelson; his son-in-law, Joseph Scott Mikkelson; his granddaughters, Ashley Taylor Mikkelson and Emma Katherine Mikkelson; his sister, Amelia Earl Reeves and nephews, John Boswell Reeves and Rabbi Frederick Holmes Reeves.

The family wishes to express heartfelt gratitude to the LVAD team and Heart Center at VCU/MCV Hospital, to his loving caregivers, Naomy Moreka and Yolanda Daley, and the many others who supported and assisted Marshall over the last several years.

A memorial service will be held at St. James's Episcopal Church, 1205 West Franklin St., at 11:30 a.m. on August 11, 2022. For those unable to attend, the service will be livestreamed on the church's website. In lieu of flowers the family requests donations be made to St. James's Episcopal Church's music program, Virginia Opera Association or The Richmond Symphony.

Published by Richmond Times-Dispatch on Aug. 7, 2022.

---
Cheryl SPORN Gross's brother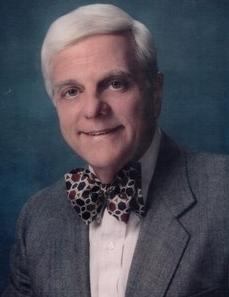 SPORN, Dr. I. Norman, 89, of Richmond, Va., passed away Thursday, June 2, 2022.

He was preceded in death by his wife, Patricia R. Sporn; son, David H. Sporn; and sister, Martele Wasserman.

Norman Sporn died surrounded by his loving family in his home of more than 50 years. He lived his entire life in Richmond and with his wide range of interests and talents, was often referred to as a Renaissance Man by his family and friends. He was a doctor, musician, mathematician, mechanic, tailor, tennis player, computer guru, photographer, traveler and sometimes a prankster. He was a pioneer of dialysis at Richmond Memorial Hospital and was a compassionate caregiver both in his medical practice and to every person who came into his orbit. He valued education above all else, had an inquisitive mind and was always learning, reading, educating and mentoring. He loved classical music and in 1985 was actively involved in settling the musicians' strike against the Richmond Symphony. He was a founding board member of the Virginia Holocaust Museum, a lifelong member of Beth El Synagogue and a frequent correspondent to the Richmond Times-Dispatch regarding local and national issues. Often the first thing he asked people was "did you vote?" His passion in his last years was serving as Program Director of the 5400 Club. In that role, he scoured Book TV, the History Channel and op ed articles regarding local and national issues to find speakers to invite to the 5400 Club meetings. When COVID struck, he was not deterred and organized webinars to continue the speaker series. This allowed him to engage nationally recognized speakers as well as local talent and increased the audience exponentially. He will be greatly missed by his family, friends and community.

He is survived by his wife, Barbara Goldberg; daughters, Ellyn Sporn Butler (Raymond), Karen Sporn Franco (Allan); daughter-in-law, Alisa Wang Sporn (David); sister, Cheryl Sporn Gross (William); eight loving grandchildren, their spouses and eight great-grandchildren.

Funeral services will be held 10 a.m. Tuesday, June 7, 2022 at Bliley's - Central Chapel, 3801 Augusta Avenue, Richmond, Va., followed by interment in Beth El Cemetery at Forest Lawn. Masks are required and carpooling is encouraged. A livestream of the service can also be found at www.blileys.com.

In lieu of flowers, memorial contributions may be made to Teacher Education Institute at the Virginia Holocaust Museum and the Alzheimer's Association.

Published by Richmond Times-Dispatch on Jun. 5, 2022.
---
For Older Obituaries, Click Here
For Older Obituaries, Click Here
*******************************
TJ Class of 1965 only
If you are not receiving emails from us from time-to-time [last one sent November 13, 2023, we probably do not have a valid email address for you. Please send us your new email address.

...be sure to include your name in 1965!
or
Classmate Information Update Form - click here
List of Classmates We Need to Locate - click here
---
Become a TJ Class of 1965 Benefactor - click here
View current list of Benefactors - click here
---
201

7

We did it!...Again...

"Class of 65 turns 70" Event

(

August 23, 2017)

Four Tops and Temptations

at Innsbrook After Hours

Music, friends, food, and more (6:00-10:00 PM)

-----------------------------------------------------------------

Click here or on the image below to be redirected to:

Innsbrook After Hours Home Page

---
2015
We did it!


Read and/or listen to Ned Hood's toast to the Class of 1965 - click here

***Class Photo by Classmate John Henley***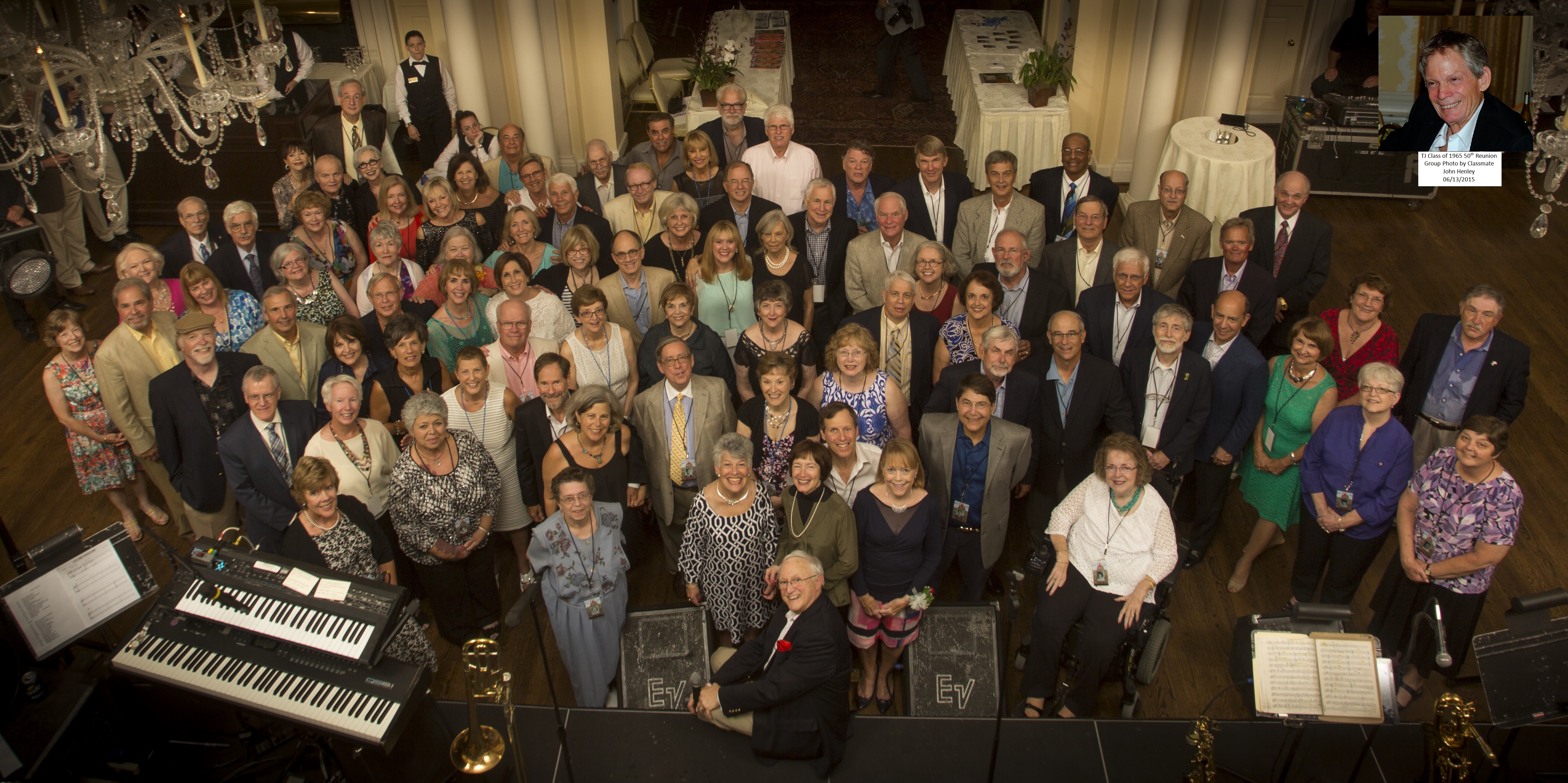 Click on picture "KEY" below to see names: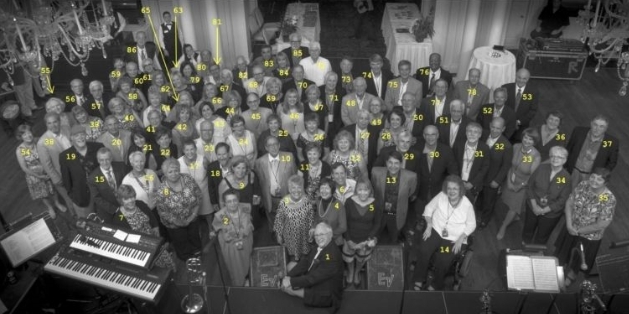 Click here for original reunion details
50th REUNION - JUNE 12 - 14, 2015
Original Invitation and RSVP - for PDF - Click here
---
201
2
"65 turns 65" Party
(Held June 30 and July 1, 2012)
Original Invitation <-- click here
Pictures from the party <--click here
(If you have more - send them to us)
---
2010
45th Reunion
(Held October 1st - 3rd, 2010)
Click here for Reunion details
Click here to see who attended
---
2007
"65 does 60" Birthday Party
(Held April 28, 2007)
Original Invitation <-- click here
Pictures from the party <--click here
(If you have more - send them to us)
---
2006
"SWEET MEMORIES" DISTRIBUTION PARTY- click here
(Held February 25, 2006)
---
2005
( Held October 28th, 29th, and 30th, 2005)
---
1985
---
REUNIONS
Thanks to our "historian" [Ned Hood] we have added many pictures from our 20th reunion (1985) and our 40th reunion (2005).
Check them out here:
(click on selection below)
---
---
***Java may be needed to activate some of the buttons/bars***
You can download Java for free at http://www.java.com/en/download/
---
---
ARCHIVES
---
(Click the above link to view older articles not on Homepage)
---
Photos and Comments from Classmates - click here
(Last updated 07/14/2017)
---
TJ - Then and Now - click here
---
Memory Lane - Selected 1965 yearbook pictures - click here
---
"forty65" Archives - click here
---
---
Memorabilia Store - click here
---